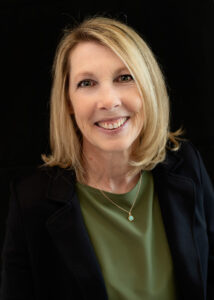 Robyn Bagley is a long-time education advocate and entrepreneur. Her passion stems from the belief that families know best when it comes to choosing the right education pathways for their children. She helps others expand innovative education opportunities for students as a consultant through her firm, Rethink Education. 
Robyn previously served as Board Chair for Parents for Choice in Education, a Utah-based grassroots advocacy and policy organization for over a decade. In her role, she successfully authored and advocated for numerous education policies that provided choice and empowered parents. She continues to play a key role in advancing policy that gives families the freedom to choose the best education fit for their children.
Robyn's experience and involvement in education over the years includes Founder and Principal of the early college high school Career Path High, board member of the Utah Association of Public Charter Schools, serving as a member of former Governor Gary R. Herbert's Education Excellence Commission, board member of the national non-profit Future of School, the Advocacy and Issues Committee for iNACOL (Aurora Institute), the Digital Learning Council, and the governing boards of several Utah online and blended learning charter schools. 
Robyn loves her home state of Utah and the diversity of beauty from north to south. Experiencing that scenery by horseback and ORV with her husband, Terry, is a favorite pastime. Her greatest enjoyment comes from family and time spent with her grandchildren.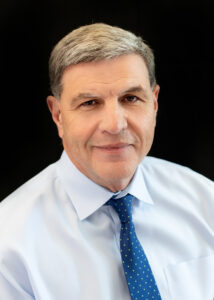 Dr. Galey Colosimo is a long-time figure in private education in Utah, with a career spanning over forty years. Born into an Italian family, his parents instilled in him a love of Faith and learning.  Dr. Colosimo earned a Bachelor of Science degree in Economics and  a minor in Political Science from the University of Utah. He has  a Master s degree from the University of San Francisco and obtained a Ph.D. in Educational Administration from the University of Utah. 
Dr. Colosimo spent eleven years as a dedicated teacher at Judge Memorial. He later became the principal at St. Francis Xavier and St. Vincent DePaul Schools. In 1995, the Most Reverend George H. Niederhauer, Bishop of the Diocese of Salt Lake, appointed him as the Coordinator of Special Projects for the Diocese. Together with the Vicar General of the Diocese, Monsignor J.Terrence Fitzgerald, they embarked on the challenge of building the Skaggs Catholic Center in Draper, Utah. Funded by Sam and Aline Skaggs, the Center stands today as the largest, most expensive Catholic K-12 school ever built in Utah, and one of the most esteemed Catholic schools nationwide.
In 1999, Dr. Colosimo became the first principal of Juan Diego Catholic High School, a role he has held ever since, making him one of the most tenured principals in all of  Utah.  Under his leadership, Juan Diego has become a beacon of educational excellence, earning numerous local and national awards. In 2019, the school was honored as a National Blue Ribbon School by the U.S. Department of Education.
Recognizing the need for collaboration within the private education community, Dr. Colosimo founded the Utah Private Schools Association (UPSA) in 2018. UPSA has been an active partner of a broader coalition championing legislative efforts to promote school choice. Dr. Colosimo has a passion for improving education. His unwavering commitment to student success has made him a respected figure in the private educational  landscape of Utah. 
Dr. Colosimo is married to the former Beth (Franz) Colosimo. She is the Executive Director of the Mill Entrepreneurship Center at Salt Lake Community College . They have been married for 33 years and have raised two children.
Nancy C. Gibbs R.N., BSN, MSN
Nancy is a lifelong resident of Salt Lake City, Utah and a graduate of the University of Utah College of Nursing. She obtained a Bachelor of Science degree in Nursing and a Master of Science degree in Cardiovascular/Critical Care Nursing. Early in her nursing career, she worked as a charge nurse in the surgical ICU/coronary ICU at Holy Cross Hospital. After receiving her Master of Nursing degree, she worked as a Clinical Specialist at Holy Cross Hospital, Veterans Administration Hospital and the University of Utah Medical Center Neonatal ICU. She was employed by the University of Utah College of Nursing as an Assistant Professor where she educated senior level nursing students in the areas of critical care nursing. She also worked alongside a cardiologist providing cardiac rehabilitation care for post myocardial infarction patients.
Nancy shifted her focus from nursing in 2019 to a role within the K-12 education community, serving as Legislative Communications Liaison for the Diocesan Catholic schools in Utah. Here she was able to assist those families who were desiring and most in need of education options. She first worked alongside the creators of legislation that led to the passage of the Special Needs Opportunity Scholarship. She was instrumental in organizing and encouraging families of children with special needs to speak out and share their stories during the legislative hearings. Nancy continued her work in the area of education freedom providing families the ability to determine the best educational fit for their children. She was a member of a large statewide coalition of advocates who were gratified to see the Utah Fits All Scholarship signed into law in January of 2023. 
Nancy is a wife, mother, and grandmother. She and her husband, Dan, have four children and three grandchildren. She is a faithful parishioner at St. Ambrose Catholic Church. She has served in many and various volunteer positions at St. Ambrose Catholic Church, St. Vincent de Paul Catholic elementary school, Judge Memorial Catholic High School and the Madeleine Choir School. She is an avid supporter of her children's and grandchildren's sports, musical and drama endeavors.
As parents of six children, Sione Tavake and his wife, Maile have encouraged each of them to pursue their education. Sione and Maile are both first-generation Tongans in their family to attend and graduate from a university. Sione believes this is what every first-generation immigrant parent, or any parent for that matter, hopes for their kids—to engage in the educational system; enlightening and expanding their minds to opportunities that bring freedom and security to their lives. He feels strongly that this country, more than any other country or social system in existence, provides this amazing blessing. The Tavake family is a recipient of this great blessing.
Sione has been an entrepreneur for almost 30 years. He has been in contract work with the State of Utah and the Federal Government for most of that time. More specifically, with the Utah Department of Human Services and through the DOD, construction contracting. Currently, he in the Healthcare industry working with CMS.
Sione graduated from the University of Utah in 1992 with a Bachelors of Science in Political Science. He has previously chaired the National Tongan American Society, a 501(c)(3), serving his community for over 24 years. Sione currently runs their Rugby Tournament as part of their annual Friendly Island Festival. He also works very closely with the Polynesian community through his ecclesiastical callings.
As a member of the Board, Sione is honored to be part of this organization and its purpose, to assist individuals and families to pursue their education and build a solid foundation for their future.